Becoming a Solicitor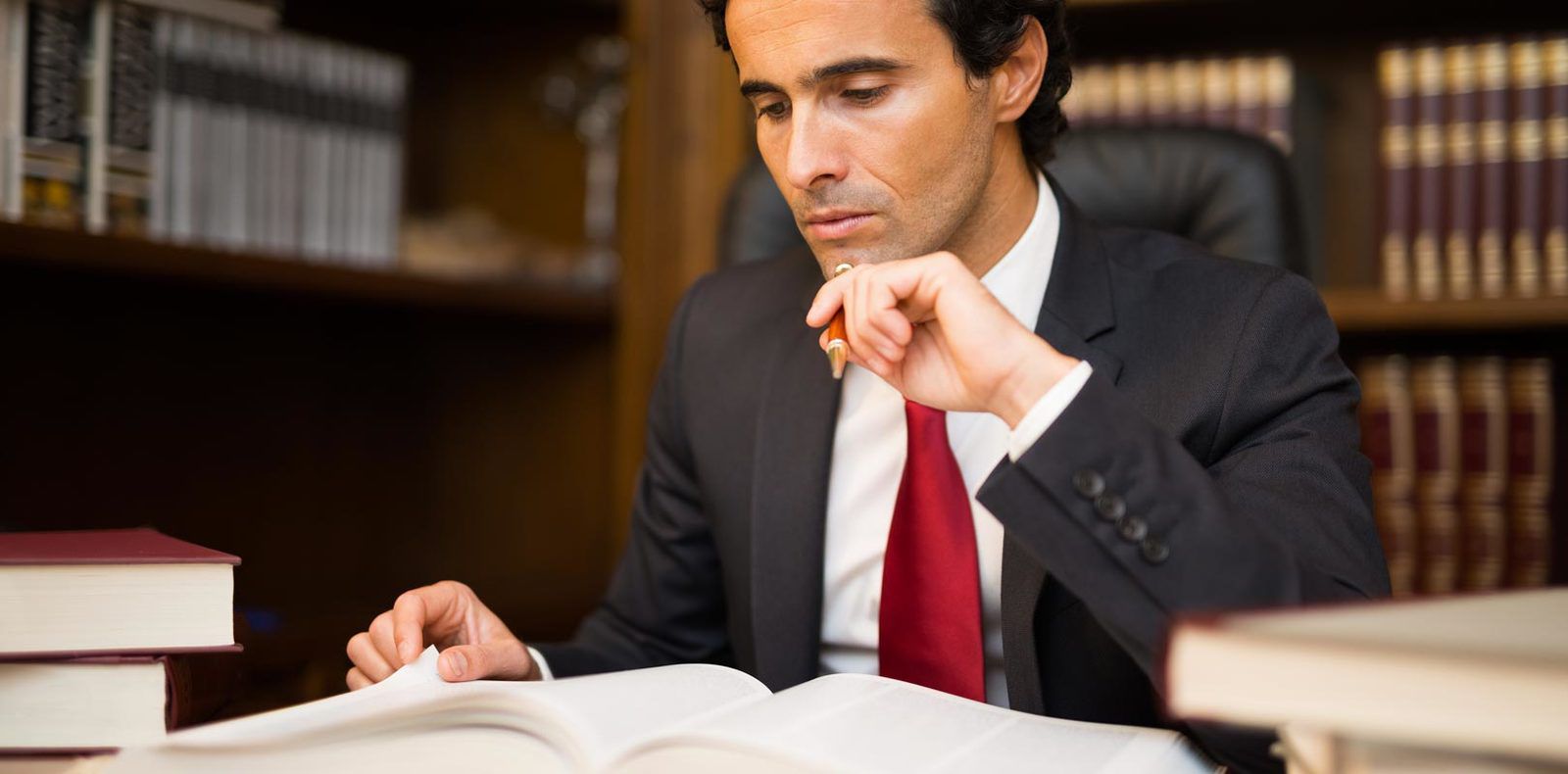 The role of a Solicitor
Solicitors provide advice and assistance on legal and commercial matters. They are instructed directly by clients and are typically the first point of contact for their clients. Clients can range from individual members of the public, businesses, companies, government organisations and charities.

The work of a solicitor varies a great deal depending on the area of law in which they practice. Most solicitors provide different types of legal advice; providing their clients with legal advice over the telephone, by e-mail, via a face-to-face meeting and representing them in court, as Solicitors can also be advocates (appear in court) by gaining higher rights of audience.
Solicitors have much more direct contact with their clients than Barristers have. Solicitors research points of law, negotiate contracts/deals, prepare/draft contracts and other legal documents. Most solicitors work in private practice and are employed by law firms. Other solicitors work in central and local government, or in-house in a commercial or industrial organisation.
The Law Society represents solicitors in England and Wales. The Law Society's role is to help, protect, offer training/advice and promote solicitors across England and Wales. The Solicitors Regulation Authority (SRA) deals with all regulatory and disciplinary matters, and sets, monitors and enforces standards for solicitors across England and Wales.
Becoming a Solicitor
Most large commercial law firms recruit their trainees two years in advance, the aim being to spot the brightest students while they are still at university. This is one of the main reasons why prospective trainees must be forward-thinking and aim to apply early during the second year of your degree course, or the final year of your degree if you are a non-law student.
The firms that recruit trainees two years in advance normally fund the successful applicant's law school fees and also provide maintenance payments to help with living expenses. Given the huge costs for those studying for a legal career, landing a training contract with one of the larger commercial firms brings the added benefit of sponsorship during your studies, which is another reason why training contract places at these firms are so highly sought after. Many regional and provincial firms may recruit one year in advance, whereas high street and smaller sole practices tend to recruit trainees as and when there is a business need to recruit and/or a vacancy arises.
Which way do I go?
In your pursuit of a career in law, it is absolutely vital you know what type of law firm you want to work for, in order to decide which type of firm is right for you. It is never too early to start planning your legal career; start by researching the firms you are interested in and prepare a shortlist of the law firms to which you will apply. Law is a profession for which you need to think ahead, plan carefully, be organised and establish a clear strategy for securing a training contract.
Why do you want to become a solicitor?
Our advice to all students is to consider what motivates you and where your interests lie because working in the legal profession will be more rewarding and satisfying if you are interested enough in the work you are doing. When making career decisions remember the most important aspect of working for a law firm is that you enjoy the work you do. We also suggest the following top tips:
Make sure you want to become a solicitor for the right reasons: Do you have a real and genuine interest in the law? Do you believe you will find the role as a solicitor enjoyable and challenging? Why? Always consider your reasons! If you are only pursuing this career path for the money, this will be exposed during the interview process. Do not be misled by fantasy tales or 'fat cat' myths of mega-rich lawyers. The truth is, only a select few see such prestige and glamour and this is often after years of hard work and graft, once a lawyer has managed to carve out their reputation in the legal profession.
Research: Have you researched extensively, read widely and targeted law firms carefully? It is fundamental that you carefully assess a law firm before you apply, as you will be spending at least two years of your life there as a trainee, so do your research! A great first step for students applying for training contracts is to find out everything you possibly can about the work the firm undertakes, their practice areas, their clients and any recent examples of transactions the firm has undertaken which appeals to you and useful accounts from trainee solicitors at the firm.
Whilst it is not easy to make such important decisions about your career two years in advance of commencing your practical training, you should try to make as informed a choice as possible, because the place you work in has to be right for you. Combine this with extensive research on the law firm's website, internet and legal press/magazines. Also, attend your university careers centre, graduate open days and law career fairs.
Our Top Tip: Keep a portfolio of research on the law firms that you are really passionate about working for; include articles regarding current issues and pertinent issues affecting those firms and their clients, which will help you to demonstrate your knowledge and understanding of the firm during the application and interview stages.
Acquire work experience: Use the work experience you have gained to assist you to decide which type of law firm you would like to work at. Look at your vacation placements and ask yourself how much you enjoyed the experience. Consult any solicitors or barristers you may already know or come into contact with during your work experience, as they will always have a wealth of knowledge and experience to help you in your career planning.
Be realistic about your prospects: Aspiring solicitors should be realistic about what studying and practising law involves. All law firms have a selection criterion for choosing their applicants. In the same way, you must also formulate your own criteria for the firms you chose to apply to. The more experience you gain of different types of law firms and the culture of the firms, the easier it will become to select the ones which most closely match your criteria.
Selecting your law firm
Before you begin looking at which law firms to apply to, it is helpful to understand the nature of the environment in which you will one day be working. Many students have told us how difficult they find it to distinguish between some law firms. Here is an overview of the different types of law firms by size. Each type of law firms offers different areas of practise and working environment.

Magic circle law firms are a group of five law firms: Allen & Overy, Clifford Chance, Freshfields, Linklaters and Slaughter & May. These firms fall under the category of magic circle firms and are distinguished by being the largest in terms of the firms: turnover, profit per partner ratios, the value of their transactions, the size of the firms' i.e the number of employees and the number of trainees they recruit. These law firms are consistently at the top of the legal rankings table across most of the corporate, commercial, banking and finance practice areas because they are corporate institutions that represent clients who are major players in the global financial centres.

International city law firms include the leading commercial law firms in the city; these firms handle all aspects of cross-border business and financial law. With multiple offices throughout the world's major financial centres, there are likely to be good opportunities to travel, which is why students who are able to speak foreign languages fluently gain an edge in the competition for training contracts at international city law firms. You will work for global blue-chip clients in multi-jurisdictional legal and commercial sectors and on high-value complex transactions. Almost all of these firms have their central offices based in the City of London and also have offices in the major cities around the world; providing a great opportunity to work on the biggest deals at the cutting edge of corporate and finance law with opportunities to travel overseas on transactions and secondment to the firm's international offices as well as the offices of their clients.

US firms: The last two decades have seen an influx of US firms to London. They challenge and compete with other major international city firms for corporate and commercial work. Some of these firms also specialise in hi-tech areas such as telecommunications and IT. Although corporate activity remains their mainstay, these firms tend to market themselves as very much global law firms in terms of their reach and presence, rather than US firms with a city office. They recruit only a handful of the brightest (elite) students and offer the highest salaries in the City.

Major national firms offer a wide range of high-quality commercial work for both public and private companies. These firms tend to have very good support facilities, large numbers of lawyers and good levels of remuneration. Although UK-based, many of these firms will have strong associations with firms in other countries.

Medium-sized city law firm: These firms generally work for some major Public Limited Companies and some larger regional companies as well as private clients. A mid-sized city practice will provide a full range of commercial and corporate services but may not have the cross-border expertise of some of the larger City firms.

Regional: These firms offer broad-based legal services throughout the country from a number of big regional commercial centres, such as Birmingham, Manchester and Leeds. They are often the product of mergers between strong regional practices and their legal practice tends to be of a domestic nature using expertise across the country wherever appropriate. Regional firms operate from either a single office or several offices in a particular geographic region. Their clients are mostly the public and private companies in the region.

Niche and specialist: These are small firms which offer high-quality work and a bespoke service within a specialised industry sector. Some niche practices are experts in one particular area of law, such as media law. Students must be aware that these firms often have only one or two trainee vacancies per year. Working in a specialised practice area, you must be determined to spend a career in that field as opportunities for change may be limited. Mature students with industry experience generally have a competitive advantage over younger students for these jobs. At the interview, you need to be particularly convincing on why this area is for you and what value you can offer the firm.

In-House: Training within large companies is rather rare for many aspiring solicitors and only a handful of training contract opportunities are available at some of the big brand name companies specialising in telecommunications, utilities or media. The advantage of training in-house is the specific on-the-job training and closer involvement in the business decision-making process, which invariably demands excellent commercial awareness in order to understand the key issues of the business and the wider industry. Prospective trainees with ambitions to work in-house should carefully research which companies offer training contracts and perhaps contact companies directly to see if they would consider hiring a trainee solicitor. For a list of all companies which offer in-house training contracts - visit our jobs section of the site. In addition, contact the Commerce and Industry group at the Law Society for further information.
Factors which may affect the type of firm you choose.
Geographic area - The question here is where do you see your long-term future? And which area of law do you want to practise in? The larger commercial law firms all have main offices in the city of London. Regional firms, in particular, will be concerned about trainees having some connection to the area. With the stiff competition for jobs, many firms are aware that some trainees are open and flexible about the location of the firm where they train because of their determination to qualify as a solicitor. However, some of these firms will want assurances that once qualified, the solicitor will remain loyal to the firm and not just move to another firm in a different part of the country. Evidencing your strong local connections and commitment to spending your career in the region is a pre-requisite.
Size - Do you see yourself working in a large organisation which has an intake of 100 trainees? The biggest law firms are not necessarily going to be the right choice for you; not all prospective trainees will be suited to working for big firms. While it is true that the training programme at these firms tends to be first class, well-structured and organised, training at smaller firms also has some tremendous advantages, for example, some smaller firms are able to offer trainees greater responsibility from an early stage and excellent client contact.
Reputation/Culture/Ethos of a firm - The only way you can truly find out if a firm is right and suitable for you is by seeing it for yourself either on vacation placements, or open days to visit the firm and observe the dynamics of the firm's office environment and culture. If you attend open days or employer presentations; pay close attention, trust your intuition, first impressions and natural gut instinct about what you think of the firm because this will really aid your decision. In addition, think about whether you could see yourself being happy at the firm.
Type of work - If you already know which practice areas you want to work in, research whether the firms are recommended and highly regarded in that practice area.

The Training element - How is the training contract structured? Are there opportunities for secondment to overseas offices or international clients? What other benefits are on offer to trainees? How many trainees are kept on at qualification i.e. the law firm's retention rates?
The Training Contract
The training contract is the final hurdle to qualifying as a solicitor. Under the Solicitors Regulation Authority (SRA) rules, firms are not permitted to offer training contracts until 1st September. The SRA sets out strict guidelines for firms ensuring that future solicitors maintain the high standards of the legal profession.
This includes:
Completing the Professional Skills Course (PSC): The PSC is the final, compulsory part of your training before you qualify as a solicitor. So it's important to select the right PSC with electives tailored to your area of interest. The PSC is made up of three compulsory core modules and a programme of elective modules, which covers advocacy & communication skills, client care & professional standards and financial & business skills. These modules can be taken as an eight-day intensive 'fast-track' programme or individually across a wider range of dates. The PSC aims to ensure that you have reached the appropriate level of skills and knowledge during the Legal Practice Course and the training contract. You will not be able to qualify as a solicitor without passing the PSC.
A supervisor known as your 'training principal' will be appointed to support your training needs during the period of your training contract. The supervisor will usually be a partner or senior solicitor with at least five years, post-qualification experience. The training principal will also provide appraisals on your performance and feedback on areas requiring personal development
Most training contracts are divided into four seats where trainees spend time in different departments, usually at 6-month intervals. It is designed to provide a breadth of experience in a minimum of three and usually four practice areas of law and, the seats mould the trainee's aspirations and clarify their interests of the practise area where they will qualify.
At least one of your seats must be in non-contentious and contentious (litigation) departments.
A trainee must satisfy certain training requirements: Every firm will have a different approach to training their solicitors, the level of responsibility and type of work you will be afforded is dependent on the size and type of firm, the area of practice and your own performance. Generally speaking, a trainee must undertake practical work in research, drafting, attending meetings with clients and the other side's solicitors, proof-reading and providing administrative support such as document management and due diligence. This gives the trainee the opportunity to prove their worth to the law firm who will decide their qualification prospects at the end of the two-year training period.
Salary: The Law Society sets an annual minimum wage for trainee solicitors. As of August 2009, the minimum salary levels for trainees working in Central London is £18,590 per annum. For trainees working outside London, in England and Wales, the new minimum salary is £16,650 per annum. The majority of the top 100 law firms pay in the region of £35,000 per annum, which is well in advance of the Law Society minimum.
Retention: Law firms are not obliged to retain you after you complete your training. However, the trainees who manage to convince their colleagues and supervisors that they are a reliable and safe pair of hands, are likely to have impressed the firm sufficiently enough to be retained and offered a job on qualification.
The Life of a Trainee Solicitor
During my interview for a training contract, I said I was looking for interesting and challenging work, coupled with the prospect of working with exciting clients. As a new trainee, I am now about to find out whether I will get my wish! Will my experiences exceed my expectations?
My First Seat
The transition from your legal studies to becoming a full-time trainee solicitor is a testing moment for all aspiring solicitors. After years of attending lectures, the reality of life as a lawyer is about to be experienced first-hand. Colleagues described my first seat as a baptism of fire! It was in banking and finance, sharing an office with my supervisor, a senior solicitor who seems friendly and hospitability given I have just taken over her office! My concerns then began to revolve largely around whether I've made a good impression with my supervisor!

During my first day of training, I was advised to have an open mind because practising the law is very different from studying it. I had heard stories from friends at smaller firms were given a caseload from the outset and expected to make an immediate impact. Fortunately, my firm provided a full programme of induction courses at the start of each seat, accompanied by lectures from partners and the internal training team.

At this early stage of my career, I have no idea what I want to specialise in, but a senior partner in my new department provided me with some much-needed guidance, he said:

"Whichever practice area you decide to specialise in, it is imperative that you have a good grounding and knowledge of the major areas - not least because most transactions today will have implications across several fields. With the intensification of globalisation, modern lawyers need an international outlook to business as companies expect to transact business regardless of borders, and want a seamless service from their legal practitioners in various jurisdictions."

Further pearls of wisdom arrived from my supervisor who remarked: "Work hard and do what's asked of you and the next two years will be a success!" It was reassuring to receive support and tips from seasoned lawyers. I felt privileged to be gaining such excellent advice.
Highlight of my first seat
Whilst acting for a global bank on a large leveraged finance deal, I worked on various finance documents for a transaction with a capital value of just under £1billion. I collected all the conditions precedent (CPs), conditions which the borrower has to satisfy before the bank will be willing to lend them money. My role as the trainee on the transaction was to ensure that each document had been accounted for, and I also had to proof-read the documents for consistency and accuracy.

As a result of the mad rush at closing, I had managed to mislay a vital document. I assured my supervisor that everything was under control. However, without this one document, we could not give confirmation that the CPs had been satisfied and the funds could not be transferred to the borrower. I hoped the original document was somewhere on or near my desk, it had to be!

Confidence, poise and self-conviction are the keys in these situations. I tried to reassure myself as well as my supervisor that "all was well". I had been telling myself to be calm and exude self-assurance and control of the situation, but this was difficult, especially as my stomach had just begun to do somersaults on the inside! Fortunately, I managed to locate the document! I had mistakenly put it in a pile of documents which I had given to my secretary. I quickly learned how to survive my first seat! I learnt how to handle a potentially deal-breaking matter without losing the trust of my supervisor or the client. I now appreciate the importance why supervisor told me that organisational skills are one of (if not) the most important attribute a trainee can have - as well as being able to prioritise and manage your time effectively. Those are some of the things for which a trainee will receive praise. I also learnt that as a lawyer, there is continuous learning in having to develop your understanding of the client's business operations, meeting their objectives and applying the law to find a commercial solution to the matter at hand.

As a new trainee, I know that firms regard their trainees as a really important investment for the future. I have also learnt that trainees are expected to hit the ground running and offer an immediate return on their firm's investment by listening carefully to their supervisor's advice and instructions, accurately taking notes, closely following instructions, remaining focused, have attention to detail, be pro-active, and take your own initiative. In addition, I also learned it is important to think carefully and laterally before making statements or asking questions because as a lawyer you must be prepared to justify and explain everything you say.
As I prepare to move on to my next seat, phone conversations with my predecessor indicate that I'm in for another challenging six months, the reality is that I may have to spend the first Monday of my second seat, working through the night!
Qualification as a Solicitor - Newly Qualified ("NQ") stage
Once you have finished your training contract, the Law Society will send you an application for entry onto the Law Society's roll of solicitors. You can then apply for a practising certificate and if you wish, join the Law Society as a full member. Many newly-qualified solicitors prefer to stay at the firm where they trained, where they are familiar with both the staff and the firm's unique way of working. It is unlikely that a firm will have invested the time and resources in training you, if the law firm is not considering you for a place at the end of it. That said, it is possible that the firm's staffing requirements have developed in a way that was not anticipated, (e.g. through a merger or a downturn in a particular area of work) and there are no longer places available for newly-qualified lawyers.
Associate / Assistant solicitor
Once qualified and employed by a firm, you will be an associate/assistant solicitor with your own clients, but will still receive supervision by a senior associate/partner. Consequently, you will work on a fixed salary and may be lucky enough to receive performance-related bonuses. The working life of a solicitor varies considerably according to the type of firm you work for, the partners supervising you, the areas of work in which you are practising, and your own abilities. Generally, you will be expected to work hard and take responsibility with minimal supervision. The next step up for a solicitor is to become a senior assistant/associate, then a partner. Although recently, an increasing number of firms' have begun to offer alternative paths of career progression.
Partnership
The ultimate career ambition for most solicitors in private practice is to become a partner. Law firms are partnerships; they are owned and managed by the partners. (Salaried partners have a similar status to equity partners but do not have a share in the firm's profits). The length of time it takes to become a partner will depend on both the individual and your firm. Generally, a solicitor can expect to wait up to eight or more years post qualification experience for partnership at a large commercial firm and perhaps only five years at a smaller, less commercially-orientated firm. Again, much will depend on your own abilities and probably a bit of luck!
To be informed of the latest articles, subscribe: