An overview of The Legal Profession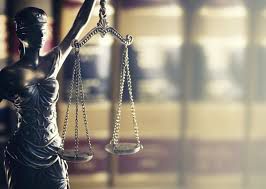 Solicitors
Solicitors are the lower of the two tiers of the legal profession, and do most of their work in the magistrate's court and county courts, although solicitors are increasingly being given audience rights in the higher courts. Solicitors do not usually deal with the advocacy side of the case, but concentrate more on the behind-the-scenes aspects. Litigation only forms a small part of the work of solicitors, and most are involved in commercial work, relating to business transactions, shares, property, land and wills.
Most solicitors are university graduates with a law degree, but they also have to train for a year on a practical course and spend two years as an 'apprentice' to an existing solicitor.
Solicitors usually operate in large partnerships and the profession is regulated by the Law Society. Click on the Law Society logo to visit their site.
Barristers
Barristers are the upper tier of the legal profession and do most of their work in the higher courts, such as the Crown Court, High Court, and Court of Appeal.
The traditional role of the barrister is advocacy (presentation and arguing of the case) and their ability to think quickly as the trial progresses, and argue their case with eloquence is highly valued. A barrister will be 'briefed' in the details of a case by a solicitor, but after that, it is up to him how he continues to develop the case. Due to the nature of a barristers job, they often become specialised in a certain area and advise solicitors in this area.
Most barristers are university graduates with a law degree, and like solicitors, they too take a practical course, which is provided by the bar. After this, they must join one of the 4 inns of court in London and complete a pupilage to an existing barrister.
Barristers are not allowed to operate in partnerships, but they often share resources in chambers. The profession is regulated by the Bar Council.
Legal Executives
Legal executives are professionals, qualified in law, who specialise in specific subject areas and act as advisors to firms of solicitors and large companies. They are regulated by the Institute of Legal Executives.
To be informed of the latest articles, subscribe: